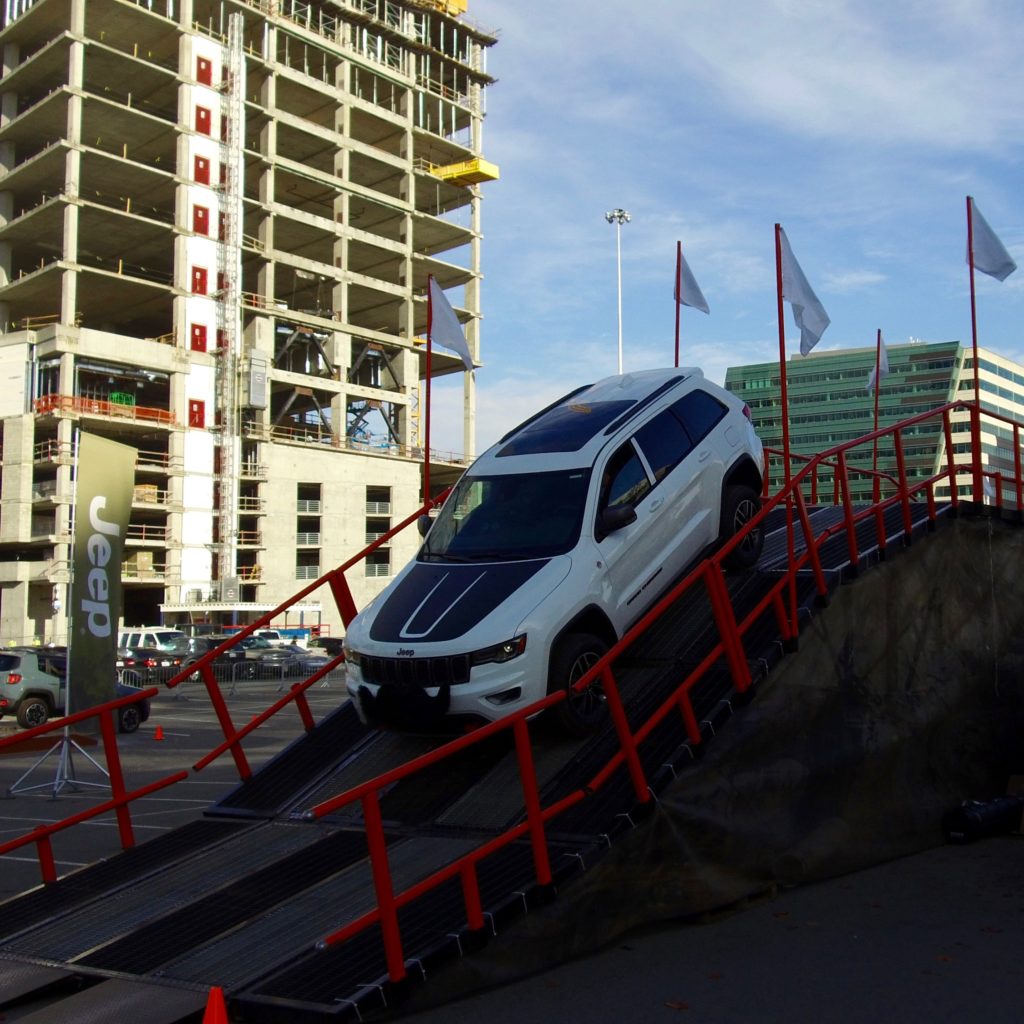 One of the best parts about an auto show is getting hands on with the latest vehicles. Even if you are too young to get a driver license, it is fun to sit in the driver's seat, inspect the engines, kick tires, count cup holders, check trunk space, and to take in that new car smell. Of course, the real fun is getting to take the vehicles for a test drive and that is where Jeep excelled this year.
I was invited to visit the Jeep Ride Along Experience, where a trained driver took you on an adventure through an obstacle course. You could take your pick from Jeep's latest models of the Wrangler Unlimited, Renegade Trailhawk, Cherokee Trailhawk, and Grand Cherokee Trailhawk.

After you buckled up, you traversed over a few articulation bumps so you could get a feel for the Jeep's suspension. Then Jeep really gave the vehicles a workout as you drove over several tree stumps. It was fun to watch this part from the sidelines to see how each wheel of the Jeep moved independently over the stumps. I was impressed with how the vehicles could still get traction even when only three of the wheels were touching the ground.
As you rounded the corner, you headed up the side wall where your vehicle was tilted about 30 degrees. This showed how well Jeep maintains traction even over irregular terrain. And finally, you took the Jeep up and over the mountain, stopping halfway to show how well the vehicle could hold position even at a steep incline. It was a neat view from the top.
The Jeep Ride Along Experience was a lot of fun, especially for thrill seeking families. Best of all, everyone received a free t-shirt and a photo from their adventure. Thank you Jeep for the fun experience!
This was a sponsored post written on behalf of Jeep, who was nice enough to invite me to try this fun obstacle course.