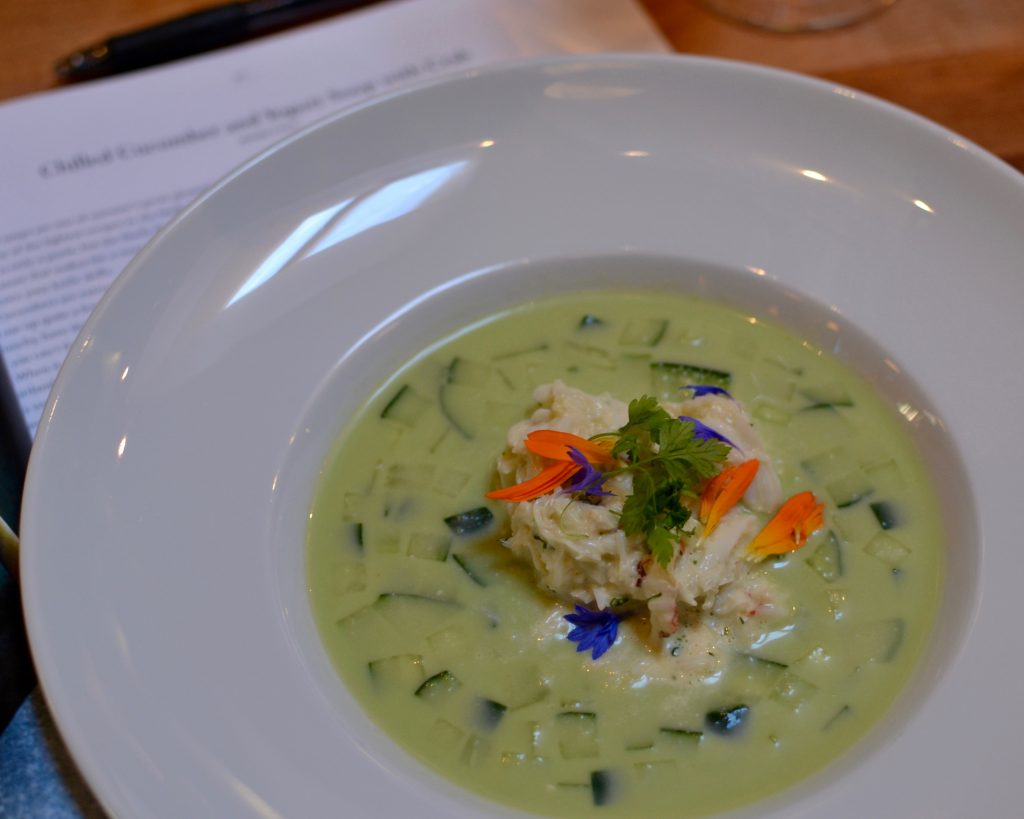 When a meal begins with a foie gras bon bon and chocolate covered bacon is served with the bill, it is easy to see why people travel for miles to dine at Chef Naomi Pomeroy's restaurant, Beast, in NE Portland. The abundance of great restaurants was one of the best parts of living in Portland and Beast was one of my favorite spots to celebrate a special occasion. When I learned that space had become available at one of Chef Pomeroy's cooking demonstrations, I didn't hesitate to book the reservation and take the 200 mile drive to Oregon.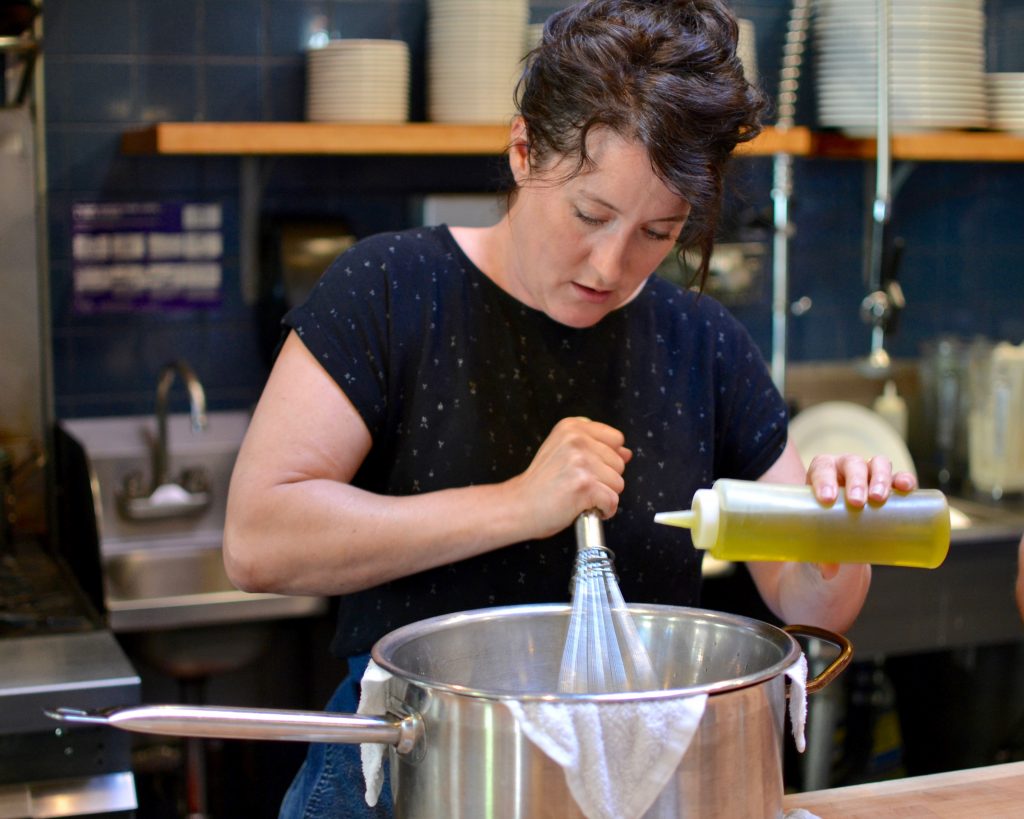 Beast is a small restaurant and that is a key element of its charm. You get an intimate dining experience that feels like you are having a meal at a friends house. If you are lucky enough to get a seat at the kitchen island, you can get an up close view of Chef Naomi Pomeroy and her staff as they do their magic.
For my road trip to Portland, I test drove the 2016 Mitsubishi Outlander Sport. It was an ideal vehicle for the trip because of its fuel economy (24/31 MPG) and it had a rocking sound system. I'll admit, most of that long trip was spent singing along to the blasting radio.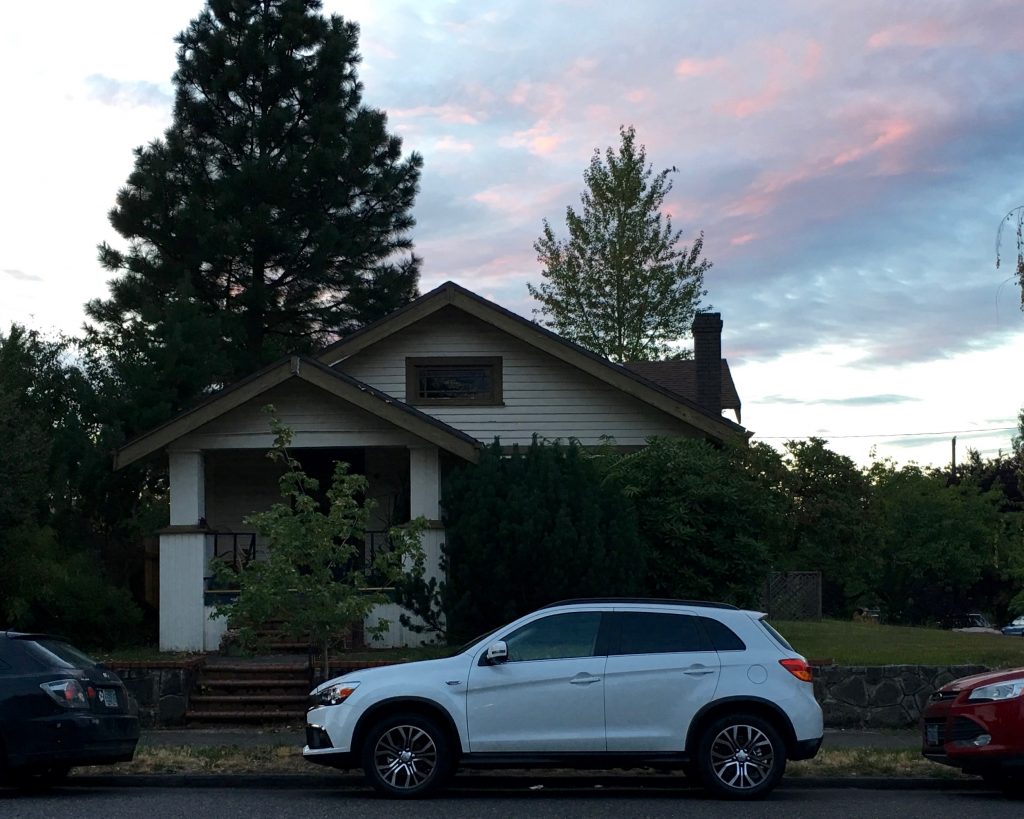 The Outlander Sport has a 168-hp, 2.4-liter MIVEC engine which gave plenty of power when driving up hills and passing by the slower moving traffic. The vehicle has All-Wheel Control which is perfect for maintaining traction in the rainy Pacific Northwest.
I liked the extra large side mirrors, which made it easy to see surrounding traffic and reduced the vehicle's blind spot. When you lock the vehicle (either with the key fob or by pressing the button on the door handle), the power mirrors fold in. As you would expect these days, the Outlander has a rear view camera that displays on the 6.1-inch touchscreen.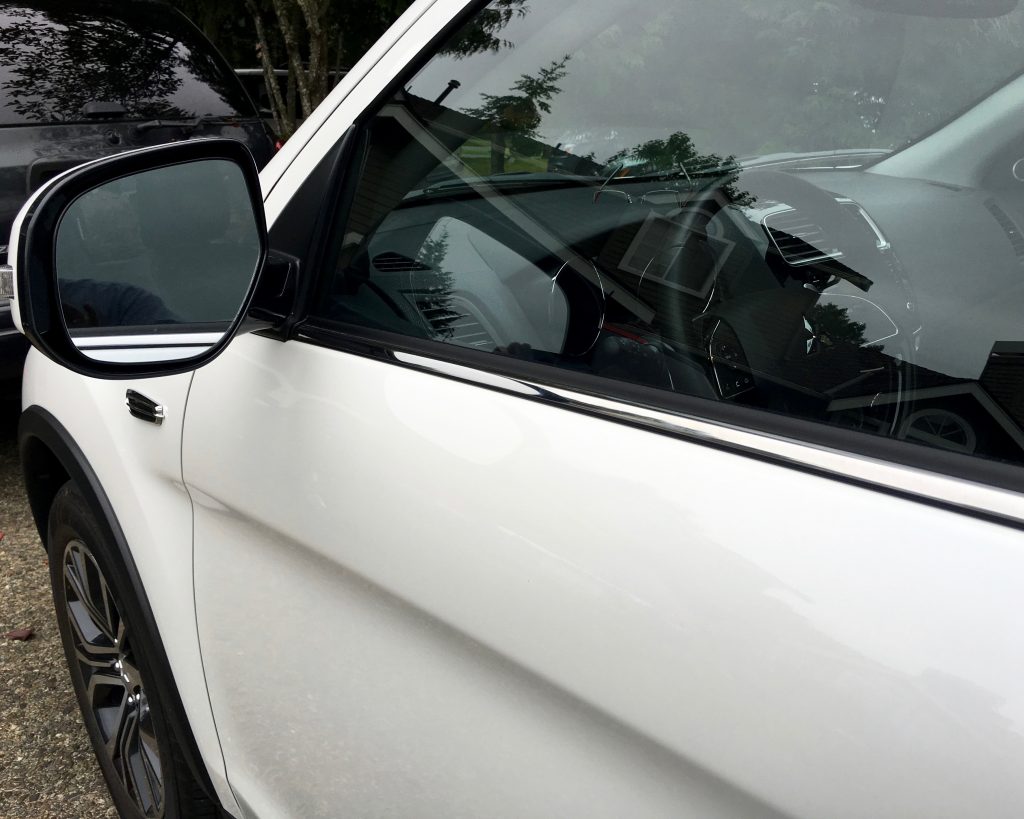 The SE model has heated driver and front seats and automatic air conditioning control. When you live in the Pacific Northwest it is common to switch between the heater and air conditioner on the same day. As the joke goes, if you don't like the weather just wait 15 minutes. The HID headlights, fog lights, and LED running lights also came in handy during the long, dark stretches of highway.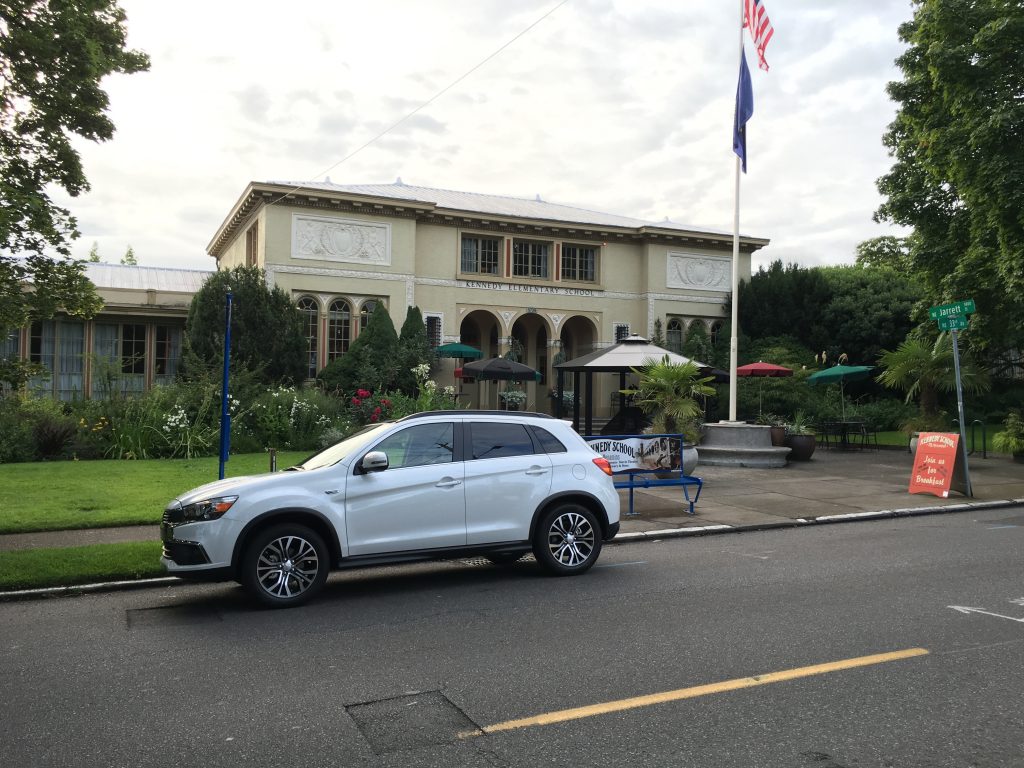 I made it to Portland with some time to spare, so I checked in at McMenamins Kennedy School which is a hotel a few blocks from the restaurant. I like McMenamins because their restaurants, bars and hotels are for the most part housed in renovated old buildings. My wife and son think the buildings are creepy, which I can't argue with. McMenamins does have a unique design style that isn't for everyone. But can we all agree it is pretty neat that the former detention room is now a bar?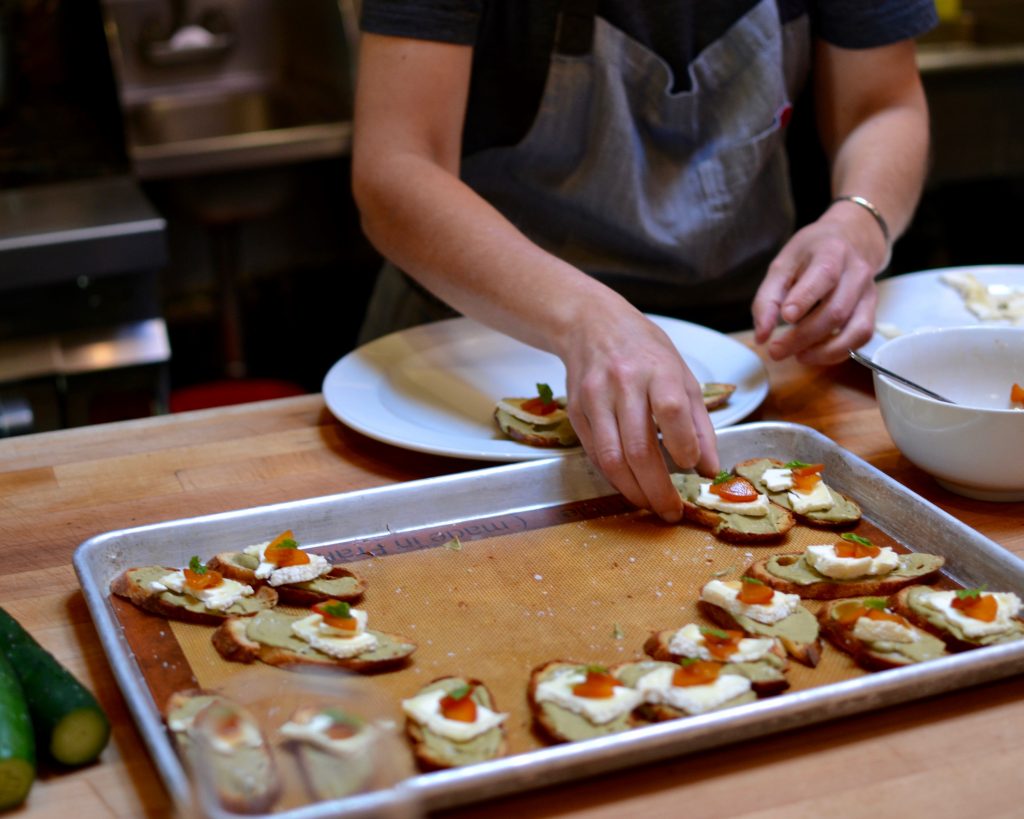 It was finally time for the main attraction. When I arrived at Beast, Chef Pomeroy had some appetizers for the group and warmly welcomed everyone as they arrived. It took my star-struck brain a moment to process it when she said "Hi, I'm Naomi" as though we were just casually meeting at a party. And here I was just thrilled to meet a James Beard Award winning chef who I see on TV from time to time.
Chef Pomeroy has a book, Taste & Technique: Recipes to Elevate Your Home Cooking, that will be released in September. For the cooking demonstration, she selected a few dishes from the book and showed us how to prepare them. Seeing the preparation firsthand made it seem very approachable and I was excited to give the dishes a try at home.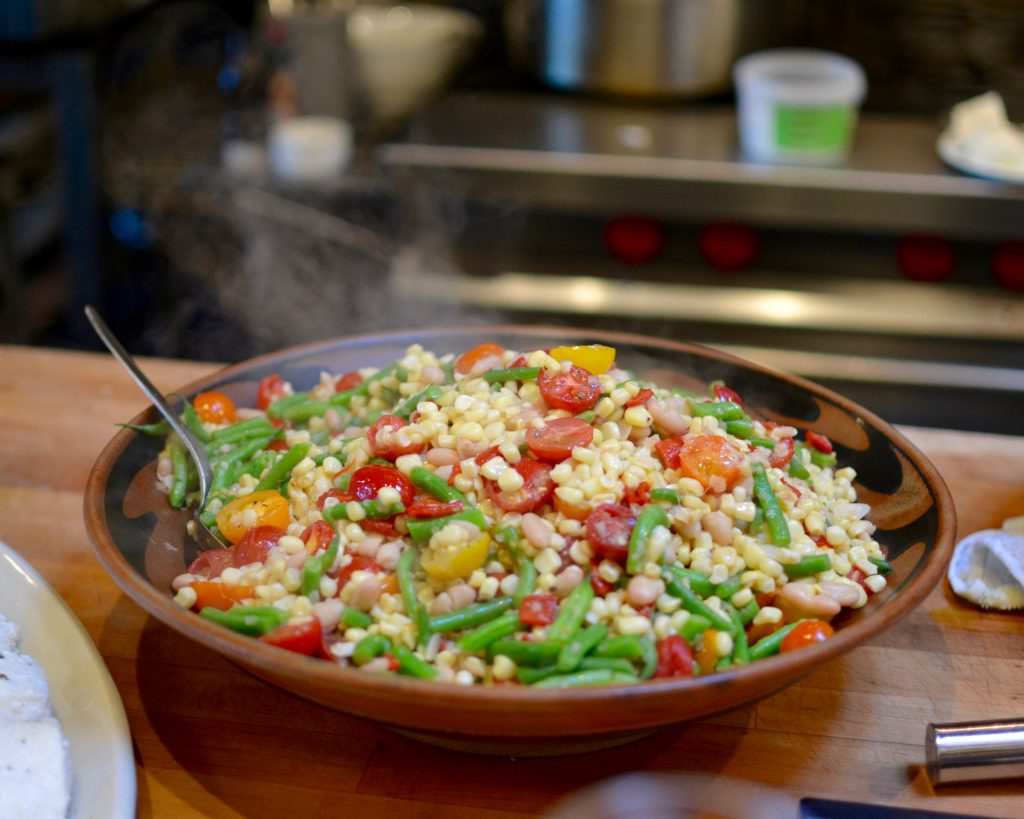 The best part was getting to talk with Chef Pomeroy afterward when the group sat down to enjoy the meal together. She talked about the years of work that went into her book, shared a little about her family and the joy she finds in cooking. It was a real treat and I am glad that I had the opportunity to be part of the special event.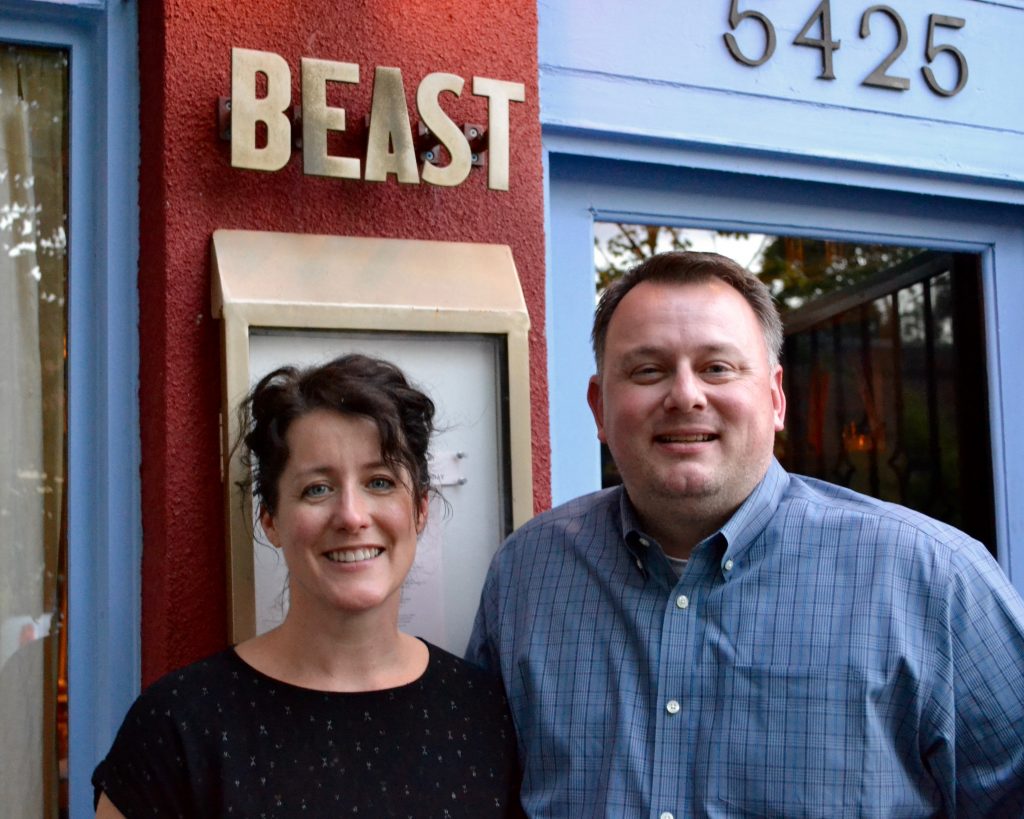 I stayed the night at McMenamins and got off to an early start the next morning to avoid some of the traffic. The long slog back to Washington gave me plenty of time to test out all of the Outlander's features and to discover a few quirks.
The center console has a 12 W power outlet and a plug for a USB cable. When I connected my iPhone to the USB port for power, the car would get confused between using the cable as an audio source (for iTunes) or using the Bluetooth connection (which gave audio from apps like Google Maps, my podcast app, or NPR One).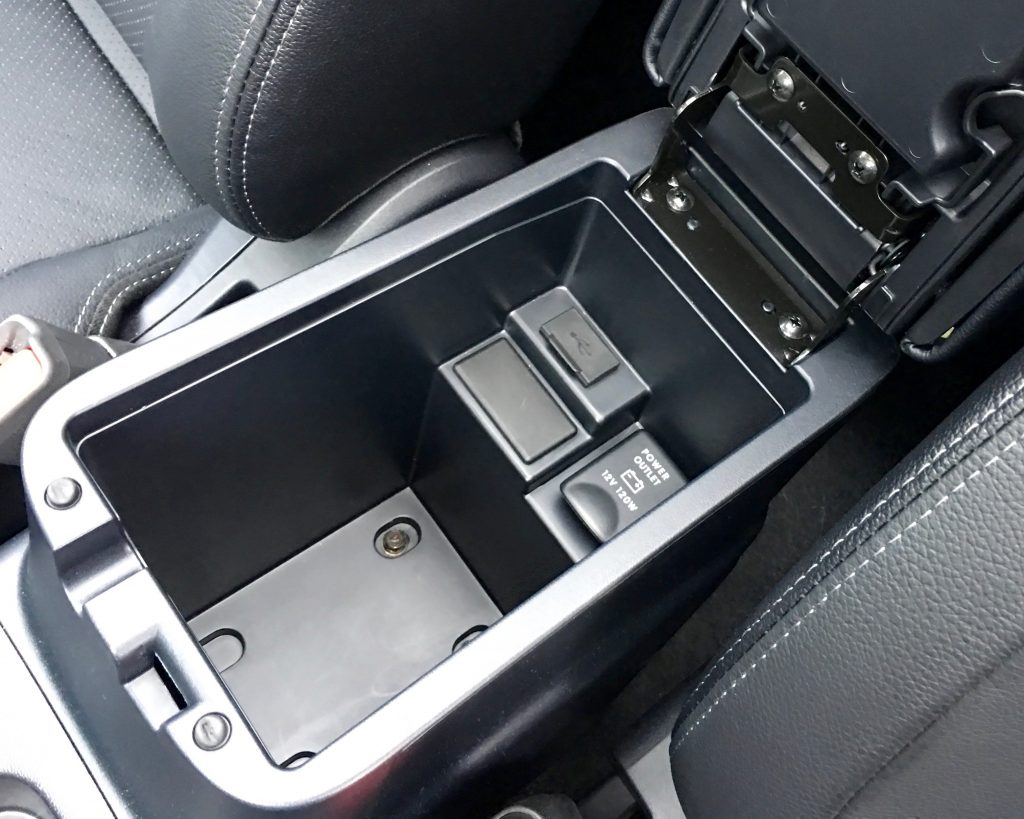 I could have avoided this by just using Bluetooth without the USB connection or if I used the 12 V port as a power source. It was just the combo of using Bluetooth and the USB port for power that caused this weird glitch where the audio would occasionally cut out.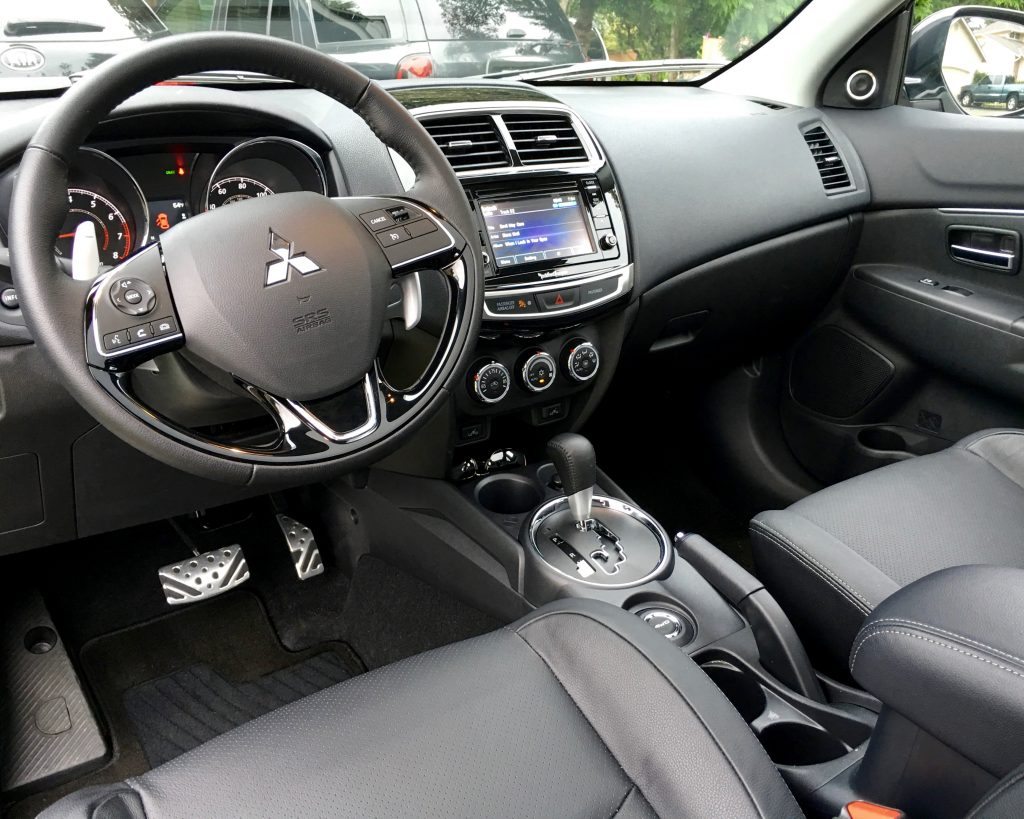 That minor gripe aside, I liked the 6.1-inch touchscreen and the Sirius XM satellite radio. The Rockford Fosgate sounds system had nine speakers, including a 10-inch subwoofer that provided rich bass that was strong enough to shake the vehicle's mirrors (don't try this at home kids).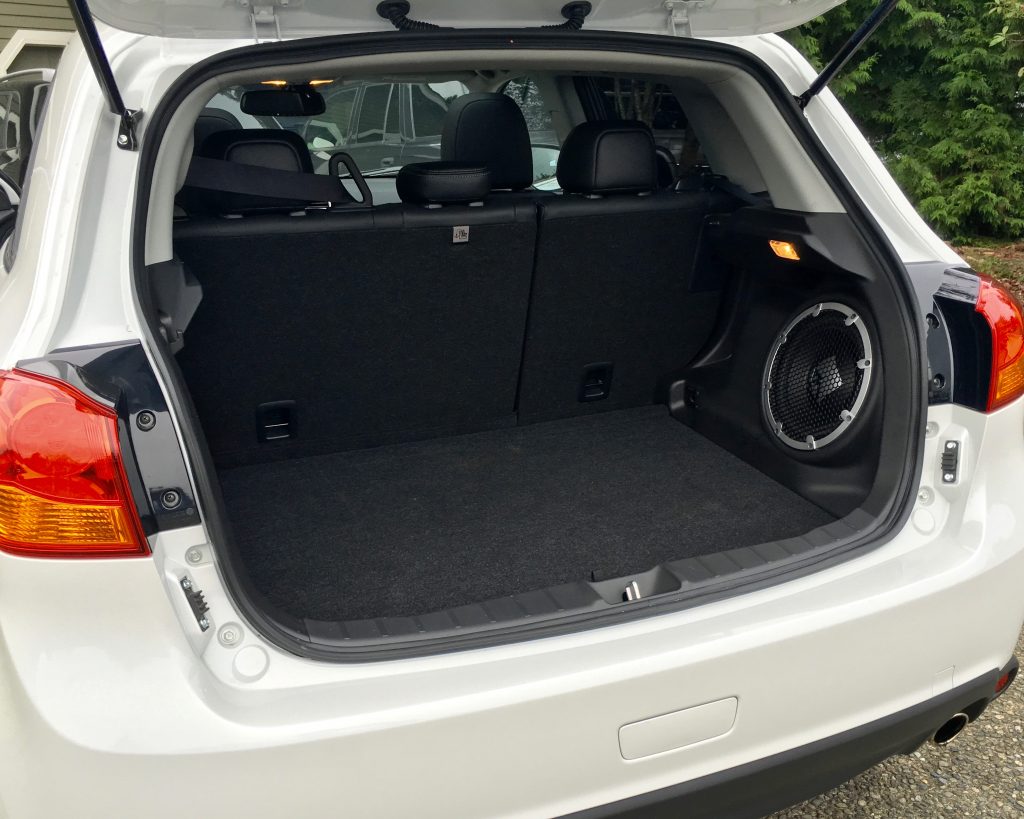 The best way to test any vehicle is with a long road trip and the 2016 Outlander Sport was a great travel companion. I was able to make the 400 mile round trip on a single tank of gas, which was a testament to the vehicle's fuel efficiency. I felt safe along the way because of features like the stability control and seven airbags.
Thank you to Chef Pomeroy and her team for an enjoyable evening at Beast. I pre-ordered the new book and am looking forward to the next time that I can visit Portland so that I can dine at Beast again.